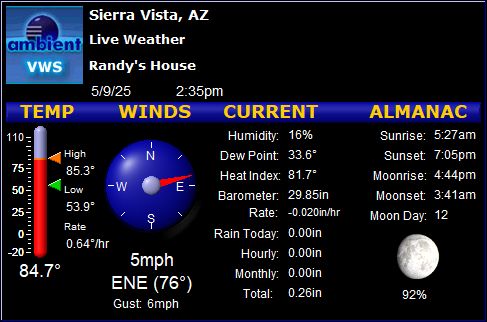 We received some snow Sunday night into Monday (21-22 January 2007). On my truck and an outdoor table I measured 2.75".




More pictures

We received some more winter weather on the last day of winter (19 March 2006). The snow actually stuck for a little while.





We finally got some winter weather this weekend (11 & 12 March 2006). Some snow on the Huachuca Mountains and some rain in town.